MindFlow Workshops & Clinics for Test Takers
One Day.  Live. 4 Hours online/5 Hours in person.
Read up to 5x Faster and Increase Verbal Test Scores an Average of 13%.
(Even the weekend before your test.)
MindFlow is the only speed reading training that is focused students taking high-stakes tests like the ACT, SAT, GRE, GMAT, LSAT, MCAT. The skills learned will also help students meet the academic demands of a heavy reading load as well as provide ways to emotionally regulate in other pressure-filled situations.
Students learn to read exponentially faster without compromising comprehension.
They quickly and easily master Reading Comprehension sections.
Below are dates, locations, and more information about this game-changer program.
MindFlow: The Ultimate Reading Preparation for Students.
Comprehend twice as much, twice as fast.
MindFlow is the ONLY workshop to address the issue of time management which thwarts success for so many students taking standardized tests.
Speed Reading + Test Strategy + Positive Mindset = Test Success
MindFlow workshop teaches students how to read exponentially faster without compromising comprehension. Students gain valuable time to answer questions and think critically on high stakes tests such as the SSAT, SAT, ACT, LSAT, GMAT, GRE, and more. MindFlow participants also learn mindful and holistic skills to feel their most confident and free from anxiety when taking these tests, helping them emotionally regulate, feel calm and confident, primed to earn top scores. MindFlow complements all other test preparation programs. It turns good scores into great scores.
IN-PERSON WORKSHOPS
SF Bay Area / New York
High School Tests
SAT and ACT
Sun 12/7
Middle School Tests
ISEE, SSAT, SHSAT, HSPT and COOP
Sun 12/7 
ADULT MindFlow **
Sun, 2/9/20
In-Person workshops take place in the Richmond Hills
of San Francsco's East Bay or in other convenient locations throughout the SF Bay Area. Online workshops paired with live classes last the full 5 hours. Online workshops typically 4 hours.

** We offer the Adult MindFlow workshop 2x a year. Let us know if your'e interested so we can put you on our growing list. 
In-person workshops include breaks.
*Workshop is a combined in-person and online class.
Online students need to print out material before class.
ONLINE CLINICS.

High School Tests
SAT and ACT
Sun 11/17
Sun 12/15
Sat 1/11
Sun 2/23
Business, Graduate & Law School Tests
GMAT – GRE – LSAT – MCAT

Sun 11/16
Sun 12/15
Sun 1/26
COMBINATION
ONLINE & IN PERSON WORKSHOPS
 College/Grad School Admission Tests 
SAT, ACT, GRE, GMAT, LSAT, etc.
Sun 12/15
OTHER CTP WORKSHOPS/TALKS
San Rafael Public Library 
Saturday, 10/5 1:00 – 2:00 pm
Taking the Stress out of Taking Tests
Novato Public Library 
Wednesday, 11/6  7:00 – 8:00 pm
Taking the Stress out of Taking Tests
Marin Public Library  – Corte Madera
Date TBD
Taking the Stress out of Taking Tests
PREVIOUS TALKS
with InGenius Prep – Webinar
Thursday, 10/24
San Rafael Public Library 
Saturday, 10/5 1:00 – 2:00 pm
Taking the Stress out of Taking Tests
Revery – Back to School Event (click for info)
Tuesday 9/10 7:00 – 8:30 pm
 Mill Valley, CA
Touro College – New York City
Thursday 9/12
GRE/ETS event
MindFlow is optimized for ACT, SAT, GRE, GMAT, LSAT, MCAT and useful for any standardized test with reading components. 
*unless otherwise indicated…all in-person workshops are from 10 am – 3 pm local time
and online clinics are from 12 pm – 4:30 pm EST//9 am –  1:30 pm PST .
Information on what to bring, our intake, and address  for inperson/online sent to students prior to date.
If you have a group of 6+ students, or want a private tutorial,  in-person, we can arrange to come to your location.
(If your test date is rapidly approaching, enroll is a private tutorial or any of the workshops and we will adapt the material to your needs.)
*For the online clinic, you'll receive zoom address and class materials before class day. You'll need to print out material before class day.
In-Person Workshops and Online Clinics
$300/per participant. Includes material.
Reading Speed Increases Guaranteed.
Most people read 150 – 250 wpm.
How about you?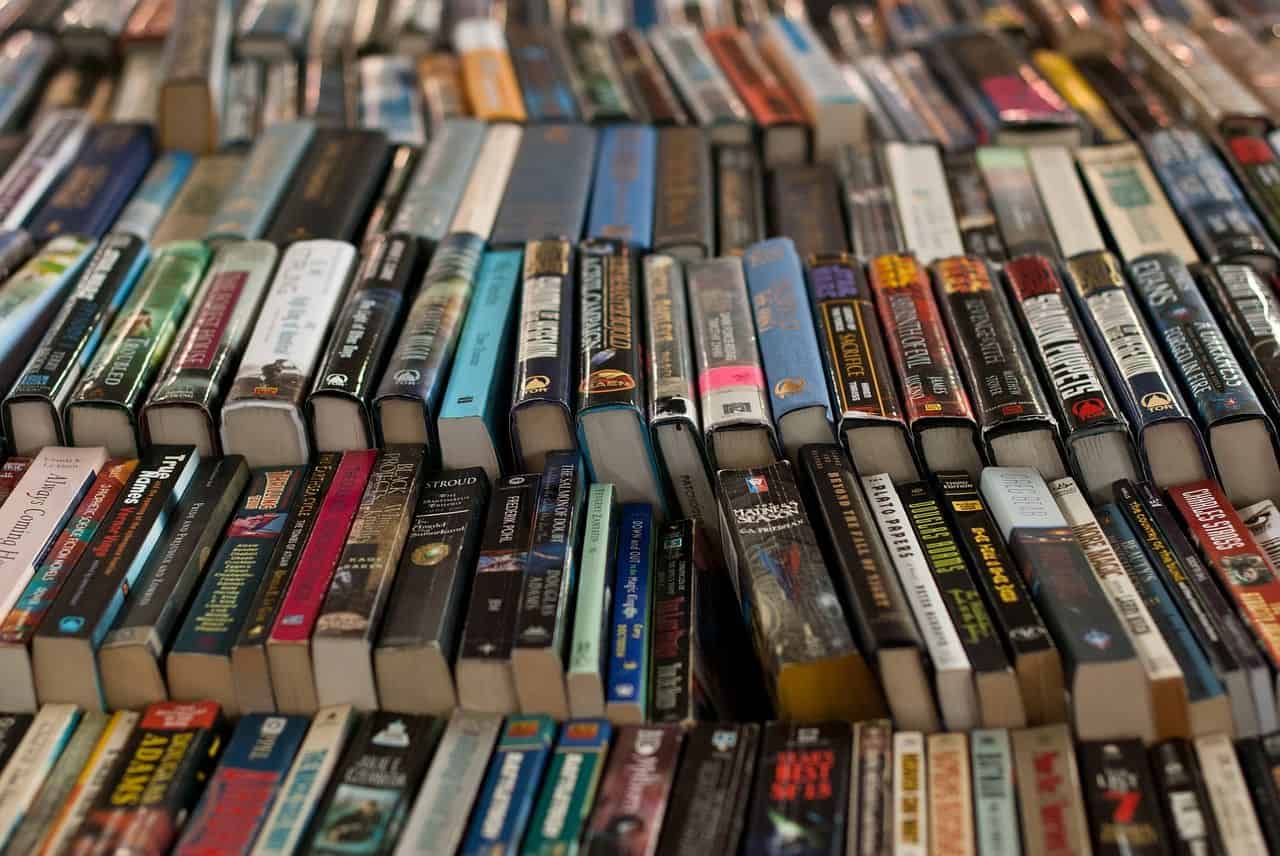 Adult MindFlow Speed Reading Workshop Now Offered!
The Ultimate Reading Upgrade:
Speed Reading for Adults.
Originally designed for students taking high stakes tests, MindFlow is now available for adults who want to read faster, comprehend more, have better retention, and less stress.
Whether you want to read online content, books, newspapers, magazines, or emails, this workshop will increase your reading speed up to 5x and help save more than 2 hours a day of reading time.
Private Groups and Corporate or School Programs
Learn MindFlow in your home, office, company, or school.
For more information
call 646-290-7440 or email us at learning@citytestprep.com.
378 – 1000 wpm +622 words
206 wpm – 608 wpm +402 words
If you're reading less than 300 words per minute, your performance, and thus score, is compromised. When you gain time to answer questions, you improve your score!
MindFlow is the only workshop available to provide:
Advanced Reading Skills to read and comprehend standardized reading passages more quickly
Standardized Test-Strategy Training to answer questions with clarity and ease, and
Confidence Building Methods to enter the test calm and focused
MindFlow is the most powerful standardized Reading Comprehension preparation available and will work with any every other test prep training. In fact, it will turbo-charge your performance.
Who Teaches MindFlow?
Bara Sapir, CEO and Founder of City Test Prep (Test Prep New York and Test Prep San Francisco) and creator of MindFlow, teaches workshops In New York, the Bay Area, remotely, and in person. Sapir, who reads close to 1000 wpm, now, is an internationally recognized expert in high-performance coaching, personal empowerment, and transformative test preparation. She has over 20 years experience in teaching test preparation, including 6 years at the Princeton Review. She is a pioneer in the test prep industry with her integration of mindful and holistic human potential techniques to the test preparation study regime. These techniques optimize the test-taking experience, improve scores, and result in academic and professional success by reducing anxiety and enhancing concentration, confidence, and ease.
Bara developed MindFlow: the Mindful Speed Reading Workshop New York City 18 years ago, as a solution for time and stress management, a missing ingredient in most test prep and study processes. MindFlow has middle school, high school, college, and adults tracks. These are offered in person and online monthly, as private tutorials in person and online, and as an online course. For more information on Bara, visit here. 
 What is MindFlow?
MindFlow draws from the most cutting-edge techniques in speed reading, neuroplasticity, and holistic techniques. This fun, engaging, and structured workshop trains you to read much faster, improve comprehension, and get into a flow, QUICKLY.
Who is MindFlow For?
MindFlow is for everyone: students and adults! Do you know someone who complains that they are a slow reader or have too many emails to get through? Or a student who panics or gets nervous before OR during a test? MindFlow is perfect for students who want to improve test scores, breeze through reading assignments, and complete homework faster.
This 1-day/5 hour workshop was created to improve student performance on high stakes tests, such as the SHSAT, SSAT, SAT, ACT, GRE, GMAT, LSAT, and others.
When you speed read, you gain extra time! Additional time is helpful (even a godsend) when it counts the most, as when one takes a timed high-stakes admissions test. More time to answer questions means you're more likely to get them correct, thus improving admission exam scores,such as the SSAT, ACT, SAT, LSAT, GMAT, GRE, MCAT, and more.
On reading comprehension-type questions on many tests,
80% of the answers come from 20% of what you read.
Students clearly benefit, but MindFlow not just for them! If you have a lot of reading to stay on top of–political and non-political reading–you will benefit from MindFlow, leaving more time for family, friends, fun…and making the world a better place.
We've taught hundreds of students MindFlow the past 13 years.
Here is a small sample of student increases.
Improvements are typical!
The Benefits of MindFlow
Increase reading speed up to 5x
Improve time management

Build self-confidence
Reduce test anxiety/general anxiety
Eliminate panic
Implement effective test-taking strategies
Boost reading comprehension and critical thinking performance
Increase test scores an average of 13%
Break bad reading habits
Increase comprehension
Retain more of what is read

Eliminating Bad Reading Habits:
S
ubvocalization – hearing your voice reading in your head,
Regression – Losing your place and/or Needing to Re-read
Fixation: Wasting time pronouncing words
My daughter came home ecstatic. She was gushing that the MindFlow workshop gave her an edge in taking the SAT.  She said it was worth every penny and more."
I loved this speed reading clinic! I started to incorporate what I learned into my typical reading and it's amazing. I'm reading so much faster and I feel I comprehend what I read so much better now. 
Thank you!
After yesterday's class, I read 200 pages of a paperback with the approach you taught me.
Then I solved GMAT reading comprehension questions. It was much easier to read and the percent my correct answers increased. Thank you!
Took the MindFlow (speed reading) workshop.  This was a fun, fast-paced class that added about 75% to my reading score, with more comprehension.  I continue to practice using tools I learned in the class, and some online tools forwarded to me.
Bara was fun, is great with kids (my high schooler took the class with me) and a really cool gal.  I'd highly recommend that everyone take MindFlow.
I always ran out of time on the SAT. I read slowly and didn't have enough time to put as much thought into the questions as I wanted to, but by reading faster I can now get the passage out of the way and have more time to answer the questions.
I just have to tell you that I am totally geeking out. I'm having so much fun with the speed reading skills you taught me. Normally, I might read about one scholarly article a month and struggle through it. I read four tonight (and even skimmed a few others) and thoroughly enjoyed them! What is most surprising to me is that my comprehension and memory has INCREASED! That is shocking to me. I was hoping to retain comprehension and memory but never expected them to increase! I think it must be because I am paying close attention for a shorter time span (so not getting brain/thinking fatigue) and not reading/narrating every word (so there is less volume to comprehend and remember and the relevant details aren't getting dampened).Make sense? Fabulous!
Since I have started Bara's GMAT course, it passed 1 month (time flies…).
I would like to express my utmost gratitude for introducing her. She and her staffs' tutoring methods are amazingly effective.
So far, I have just taken GMAT official preps but I can see the scores dramatically improved. I took the official diagnostics test today and last week, one scored 660 (Q29,V49, 26-Jan) and the other scored 640 (Q27, V50, Today). If I can get this score on the actual test, I can safely go into 80% range of most of the top schools (especially European one.). Before I took her course, I had tried the same tests more than 10 times from October to December, but had stacked in the range between 570-600. I'm really happy about escaping from that range.
So, I strongly recommend her, especially who are struggling to improve GMAT score. I'm not blaming  the other company's tutors I worked with…but Bara & her staff's approaches work much more effective.
One more thing –  I took The MindFlow clinic, specially arranged course for improving reading speed, last weekend. I originally thought that it will help GMAT reading, which it did…but I got another fruits – the course helped to improve my concentration level on my work.  Last Thursday, I arrived earlier to the office so I read some pages of a book according to her instruction, and I realised that I could start the day's work with more concentration than ordinary work days. This is not directly related with GMAT but it does direct my life towards to the better way.
In-Person Workshops and Online Clinics
$300/per participant. Includes material.
Reading Speed Increases Guaranteed.
MindFlow benefits everyone: those ready to dive into test preparation and those who are seeking effective means to fine-tune their efforts.

MindFlow is a game changer that complements all other test preparation efforts: programs, DIY, or study with tutors.