Test Optional, Flexible, Blind and Waived
 What to know (and do) in a shifting admissions landscape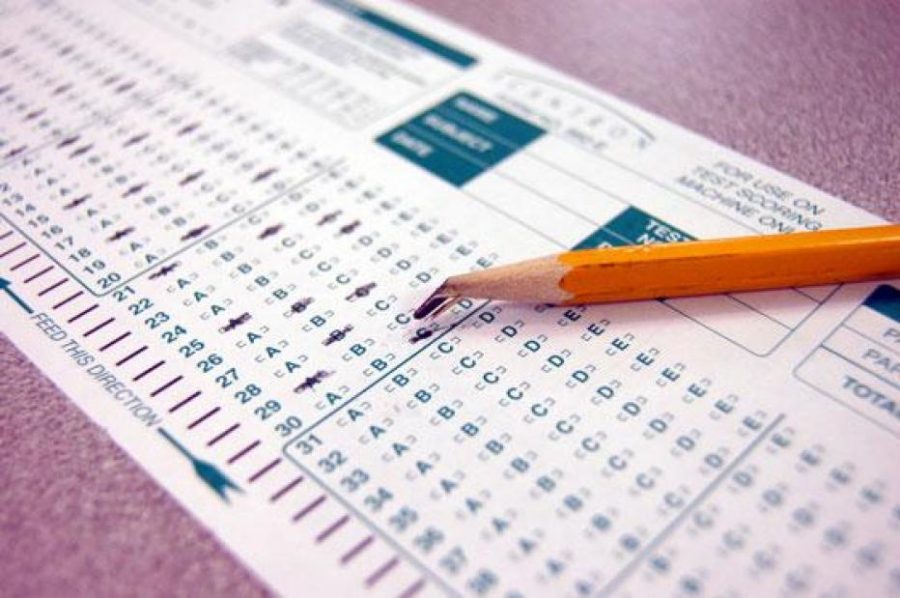 Test optional, test blind, test flexible and test waivers are confusing and even whether taking a college admissions test is a valuable metric is a debate which is going strong.
The mixed messages in the ever changing landscape were further impacted the past 2 years by the pandemic and affected test taking and students alike. Testing centers closed, some tests migrated to online, test dates changed or were cancelled, and new test-taking formats were stressful! In contrast, things have now normalized in comparison to the height of crazy, but there are still several factors to consider when making the investment of time, resources and energy.
If you aren't sure whether you, your child or student should take an admissions test, this resource page is here to help you navigate and make the best decision based on the whole picture. We've included definitions, news articles, essays by colleagues in the field and information from higher ed sources. In short, it behooves most students to take the SAT or ACT when applying to schools, even when colleges are test optional, test blind or test flexible. Below you'll find out why.
We thank our colleagues at Test Bright for creating the list of articles that we've highlighted here. They keep this information relevant and updated! Schedule an appointment to discuss options for you here.
DEFINITIONS
Test Optional colleges and universities allow some or all applicants to submit SAT or ACT scores, or not, as part of their application. If a student doesn't submit their scores, it won't be counted against them in the application review. Most test-optional schools will consider SAT and ACT scores if they are submitted as part of the entire application.
In a recent survey, representatives from test-optional colleges and universities reported that, on average, close to 80% of their applicants choose to submit test scores. Another survey showed that more than 80% of students who took the SAT said they wanted the choice to send their scores.
A Test Blind policy means a student's SAT or ACT test scores won't be considered as part of the application evaluation, whether or not the student decides to send them to their school. Test Blind policy takes testing off the table, claiming this provides a relief for those students who feel like they're at a disadvantage for being unable to take these tests, for any reason, including hardships from the pandemic. There are currently 86 colleges that are currently test blind, the largest being the California State University (23 campuses) and the University of California systems, which have received the most publicity; however, many schools are only Test blind through 2023. If a school has not adopted the Test Blind policy permanently, the details of its duration are included on the school's website. 
Test Flexible colleges or universities allow students to choose which type of test (or tests) they'd like to submit with their application instead of not submitting a test score at all. If students want to submit the SAT or ACT, they're welcome to do so, but can also submit other test scores including those on the International Baccalaureate exam or an Advanced Placement test. Each college or university will likely have its own range of tests it is willing to consider. Be sure to read the complete policy on acceptable tests on the school's official website. 
Test Waiver: If you are applying to a college or university as a transfer applicant, and did not take the ACT or SAT when you applied to the program you currently attend, or if sitting for these exams would be a hardship, you may request a Test Waiver. While most transfer applicants will submit the required testing, applications with a testing waiver will be reviewed for admission.
Test Waivers can also be party of a post graduate college or university decides for some reason that it does not want to limit its pool of applicants to just those scoring well on a particular standardized test, they may allow a Test Waiver, which is an option for students to apply without submitting a test score.
As part of their acceptance requirements, many postgraduate institutions require a minimum score on a standardized test, such as the GMAT, EA or GRE for business school. The test type and minimum acceptable score for a particular postgraduate program is determined by each school or university.
Still have questions? Want to figure how this can best work for you? Schedule an appointment for a free consultation to discuss your options, here.
Should I still take the SAT or ACT if all the colleges on my list are Test-Optional?


The answer is typically: YES.
In short, most college admissions officers, including those at test-optional colleges, value the SAT and ACT as part of the admissions process. Even if you think standardized tests aren't your biggest strength yet, you have the ability to improve your performance and score. Here are some good reasons to take one of them:
You will keep your options open. Most colleges not only accept test scores, they encourage them. Plus, your desired college list isn't set in stone: you can change it at any time, so preparing for and taking a test, means you don't need to scramble to take that test last minute to appear as the most qualified applicant.
You can stand out among the applicants. If you earn your score goal and especially if it's above average for the college you are applying to, submitting your SAT or ACT score may help you in the admissions process. Colleges may also consider test scores in context. If your score is high for your school or neighborhood, even if it isn't above average for the college. It will help you make a great impression.
You could get more than just admission. For some colleges, the only criteria to be eligible for certain scholarships is a minimum SAT/ACT score and GPA. If you don't take either of these tests, you take yourself out of the running for hundreds of thousands of dollars that would make college more affordable and you potentially without student debt.
A high SAT score can offset a low GPA. If you don't take the SAT or ACT, colleges have less information about your overall academic performance. It's a respected data point on your application, and if you have a low GPA but do well on the SAT, you're letting colleges know you have the potential to succeed in college-level classes.
Why are standardized admissions tests like the SAT or ACT important? Or…are they?
As the name implies, most admissions tests are used as part of ones application to gain acceptance into academic programs. And that's typically it!* Your score becomes the singular data point used in comparison to all the other applicants' score who took the same test, at a given time, who are applying to the particular school in a given year (or round in the case of business school). Then this score is 'ranked' so you are able to then know your percent of performance in comparison to the other test takers.
Most admissions tests offered on paper are only available once, for example each SAT, ACT and LSAT, whereas tests offered on the computer adaptive tests (CAT), such as the GMAT, or not, draw questions from a pool which are "active" for a given period of time, then they are retired, usually repurposed into test-maker's study resources for subsequent test-takers. On CATs each test becomes unique to the test-taker with its set of generated questions chosen from how the student answers each previous question.
Getting in the weeds a bit more, each question on every test has gone through significant editing and rigorous testing in order to ensure that it, and the test as a whole, is free from bias and is a reliable measure of the test-takers knowledge and 'reasoning' skill set. The test score represents a valid measure of the test-takers ability at the time they took their test. In fact, each question is has likely appeared as 'experimental questions' on previously administered tests. As such, the questions sets have undergone signficant research and testing before it appears on an official test a student is using for their candidacy. 
Also part of the candidate's application acting as qualitative metrics are a students grades, GPA, and class standing. In comparison to the impartiality of standardized tests, grades are subjective and not uniform – locally, regionally or across the country. Differences in school systems, from individual teachers, pedagogy, and even access to academic resources are just some of the ways comparisons here are not straight forward within the applicant pool. In comparison, each standardized test-taking experience is homogenized, easier for a short-finite experience rather than a long term process. The standardized test is proctored and timed similarly, the same rules are enforced and variables are eliminated. The SAT and ACT and other standardized tests, become an objective measure that contextualizes the students grades as well as the overall school performance, and helps provide perspective on each student, where they come from and within the applicant pool.
On the SAT and ACT, students are rewarded for broad general knowledge expected to be taught to college-bound juniors/seniors as well as recognized  the student's reasoning and critical thinking. In comparison, other tests in school or AP exams, which reward students for knowledge in a specific subject. The SAT and ACT are coachable tests, and while there is ongoing debate of 'access' to training and preparation, there is actually types of support, including free and economical resources available to all students making higher scores achievable by any student putting in study efforts.
*Some employers want to see a students GMAT score, and medical board scores factor into interviews and matches for residencies.
Live, One-on-One Premier Tutoring
Nationwide Individualized Test Prep and High Performance Coaching
Tests don't only measure what you know, tests measure how well you take tests. How well you take tests involves your response to how and what you perceive the tests measures beyond test content. It also rewards or penalizes how you emotionally present for tests.
The Full Potential technique aligns each student intellectually, physically, and emotionally, increasing confidence and focus, while reducing anxiety and stress. Full Potential methods are based on thoroughly researched human potential techniques, including mindfulness, hypnosis, Neuro-linguisic programming, Emotional Freedom Technique (EFT), sound therapy, Reiki and more.
The Full Potential method enhances the mind and gives test takers a critical edge, teaching them to develop five core qualities for improving their performance:
mental retention
recall
concentation/focus
relaxation
confidence
The Full Potential curriculum offers individual coaching and tutoring, classroom setting workshops, private intensives, an upcoming certificate training progam for educators, and an audio series. This program for personal empowerment can also be customized to complement study, professional development, and self improvement.
*If you have been diagnosed by a mental health professional, we will need to speak with him or her prior to the first session. All sessions are strictly confidential.
Contact Us – Let Us Help You
Fill out the form below or call us at 646-290-7440
We can connect you with the very best tutors for your admissions test or board exam.
We have tutors all over the country ready to help you!
Our session was fantastic, especially the relaxation techniques. I am inspired and eagerly await future sessions.
I can tell this is just what I need. Thank you again.
I haven't felt this positive about the exam since I started studying. I already have the confidence and conviction that I will succeed.
"Tests don't only measure what you know. Tests measure how well you take tests."
Premier Tests Preparation and Private Tutoring
Each student masters content, learns best methods in test-taking strategy, eliminates anxiety, increases confidence, and scores his or her best.
We are the only education company to fuse academic and standardized test preparation with mindful mental enhancement techniques to optimize test-taking potential. We are to students what sports psychologists and trainers are to high performing athletes.
Yoga for the Mind
Does test-taking you sweat? Does you mind wander? Do you want to do better?
We can help. Lower your Test Stress, Improve your Focus and Enhance Performance!