Optimal Learning Skills
Mindful Test-Taking & Study Enhancement Tools

Eliminate Test Anxiety, Increase Focus, Build Confidence, and Upgrade Score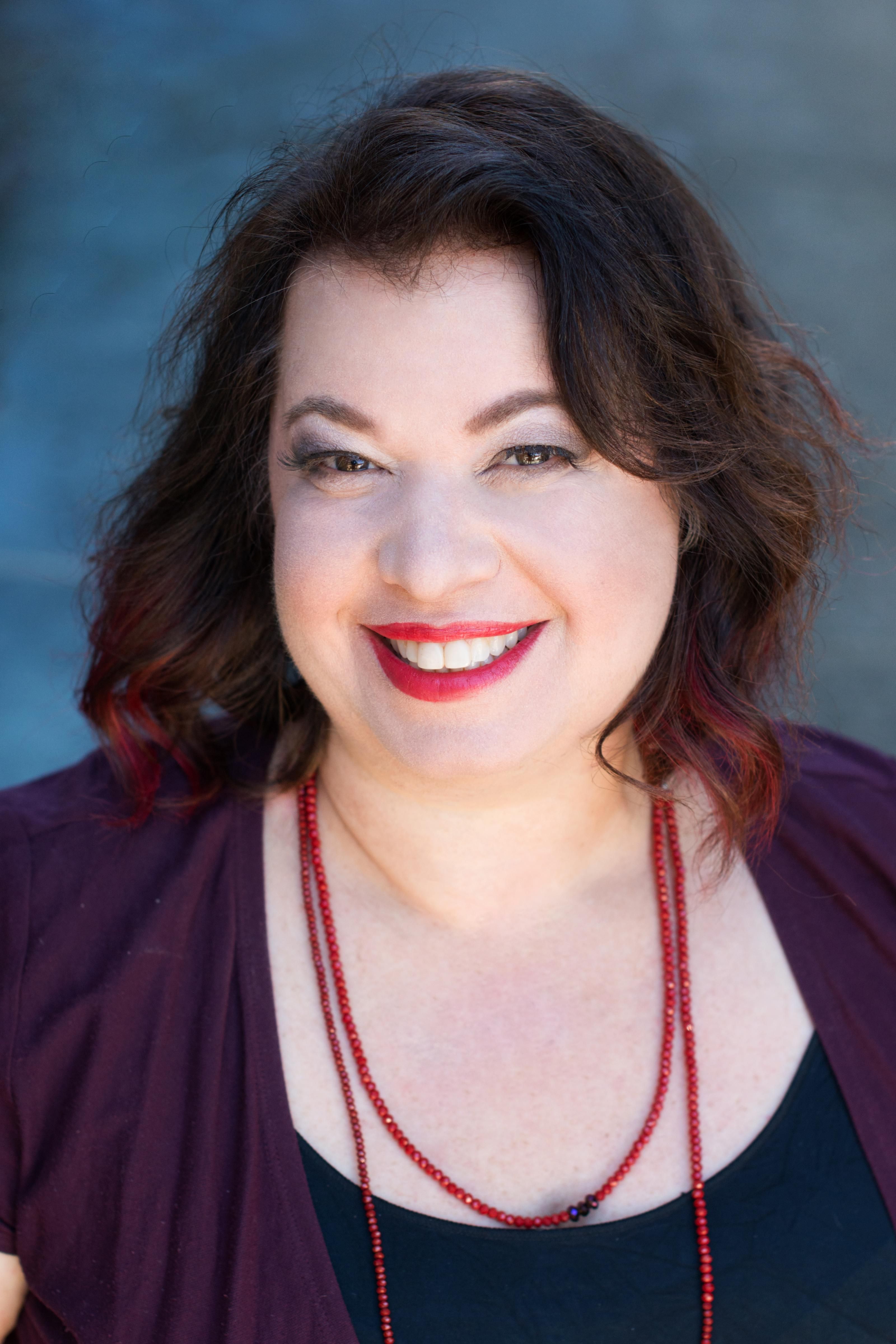 Tests don't only measure how much you know…
They measure how well you take tests.
Full Potential Coaching 
with Bara Sapir, MA, CHt, CNLP, MBSR-T 
What are the keys to success on your upcoming quiz, test, final exam, or admissions test? Do your grades in school reflect your mastery of the material or enthusiasm in the subject matter? Likely, if you've found yourself on this page, they don't.
Bara is uniquely qualified to help. With a master's in education, certification hypnosis, Neuro-linguistic programming, Mindfulness Based Stress Reduction, Integrated Life Coaching, and 20+ years in this field, she's supported hundreds of students to improve their grades and scores, by helping them up level their mindset and get out of their own way. Easily and quickly.
Bara draws from Full Potential principles, holistic and mindful test-taking techniques, that are well established in the health, psychological, and sports psychology fields, but are cutting edge in the field of education. Bara integrates human-potential tools such as neuro-linguistic programming, hypnosis, meditation, mindfulness, guided visualization, Emotional Freedom Technique, Gamma Brain Waves, common-sense wellness practices, and much more to help you embody the emotional state you need to succeed. And the bonus?
Once you integrate these full potential techniques, they help you flourish in all aspects of your life—not just those hours studying or taking tests. Sign up for a free consult with Bara, here.
Test anxiety can start at any age and typically continues until it is dealt with. Young students to adults get the jitters, and in fact, if you feel anxiety, you're definitely not alone. Test anxiety has continued to increase. In one study, more than half of the 100,000 students visiting Penn State's campus clinics listed anxiety as a concern. The 2015 National College Health Assessment found nearly one in six college students,15.8%, had been diagnosed, or treated for anxiety, and in 2014, researchers found that 54% of all college students report feeling overwhelming anxiety, up from 46.4% in 2012 and 35% the years before. If we look at younger students, 61% of high school students reported suffering from test anxiety at least some of the time, and over 26% were afflicted ''almost always.'' Statistically, student test scores decrease an average of 12% when anxious.
BOur therapeutic solutions are customized to each student, and typically the solution is more involved than deep breathing but a much shorter time investment than talk therapy. We have great results from integrating hypnosis, Emotional Freedom Technique, Neuro-linguistic programming, sound therapy, EMDR, building a growth mindset, and an understanding of neuroscience and neuro-plasticity into our students' test prep regime. These methods consistently allay test anxiety and are among the easiest and quickest ways to help you show up confident, engaged, calm, and focused. I've witnessed our test prep students improve dramatically from making huge gains in scores to being able to sit through the test. Improvements include but are not limited to, 100+ points on the GRE, SAT, up to 230 points on the GMAT, passing the USMLE Boards and The BAR Exam by simply incorporating these techniques that optimize their mindset. These same methods provide an edge to present as your best self—for interviews, presentations, negotiations, etc…

Time Management & Speed Reading
City Test Prep provides a robust battery of time management and mindful and holistic solutions for feeling empowered while taking tests. Through our holistic speed reading training, either through our workshop or private instruction, MindFlow live workshop or our online platform MindFlow Speed Reading, you learn how to increase your reading speed up to 5x and increase your reading performance scoring, and average of 13%. Through Full Potential Coaching you learn stress management and anxiety relief techniques.
Our speed reading and optimal mindset tools help you on your test and will last you a lifetime.
Bara and CTP Full Potential coaches work with students for up to only 5 hours to help students with the emotional aspect of taking tests. For more information about Bara Sapir's revolutionary Full Potential approach, visit her website, here.
Live, One-on-One Premier Tutoring
Nationwide Individualized Test Prep and High Performance Coaching
Tests don't only measure what you know, tests measure how well you take tests. How well you take tests involves your response to how and what you perceive the tests measures beyond test content. It also rewards or penalizes how you emotionally present for tests.
The Full Potential technique aligns each student intellectually, physically, and emotionally, increasing confidence and focus, while reducing anxiety and stress. Full Potential methods are based on thoroughly researched human potential techniques, including mindfulness, hypnosis, Neuro-linguisic programming, Emotional Freedom Technique (EFT), sound therapy, Reiki and more.
The Full Potential method enhances the mind and gives test takers a critical edge, teaching them to develop five core qualities for improving their performance:
mental retention
recall
concentation/focus
relaxation
confidence
The Full Potential curriculum offers individual coaching and tutoring, classroom setting workshops, private intensives, an upcoming certificate training progam for educators, and an audio series. This program for personal empowerment can also be customized to complement study, professional development, and self improvement.
*If you have been diagnosed by a mental health professional, we will need to speak with him or her prior to the first session. All sessions are strictly confidential.
Contact Us – Let Us Help You
Fill out the form below or call us at 646-290-7440
We can connect you with the very best tutors for your admissions test or board exam.
We have tutors all over the country ready to help you!
Our session was fantastic, especially the relaxation techniques. I am inspired and eagerly await future sessions.
I can tell this is just what I need. Thank you again.
I haven't felt this positive about the exam since I started studying. I already have the confidence and conviction that I will succeed.
Bara Sapir, CEO/Founder of City Test Prep, and CTP Full Potential Coaches help you make shifts by disrupting the patterns and habits you present in taking tests that don't serve you. They help students reduce or eliminate test anxiety, manage stress, and help with chronic under-attainment. You need only have goals and dreams to fulfill. They create individualized multidisciplinary 'curricula' and coaching, designed for you to achieve your desired level of productivity, creativity, in relations, and/or in meeting goals. In just ONE session, they radically help students go from scared and pressured to assured, empowered, and embodied in their test-taking.
Success is the result of mastering skills and integrating sustainable models of being present and grateful. Tools are shared through interactive coaching modes and draw from creative, holistic, and mindful modalities. She works with clients hourly and through intensives.  Soon, educators, tutors, therapists, and parents will be able to be certified in her Full Potential method, currently exclusively offered through City Test Prep/Test Prep New York, and Test Prep San Francisco.
Master Game – Individualized Sessions for Students
Certification for Educators, Therapists, and Tutors  – Available Summer 2019

"Tests don't only measure what you know. Tests measure how well you take tests."
Mindful Holistic Coaching…how does it work?
Since 2000, Bara Sapir has provided effective solutions for students struggling with anxiety and focus when taking high stakes tests. Bara is a pioneer in blending the learning process with the equivalent of sports psychology and positive psychology for test takers. Bara understands the pressures students face from family, school, teachers, peers, and themselves to perform at a higher level.
I help you identify, develop, and then sustain a winning mindset – Bara Sapir
Based on your needs and symptoms, you'll receive the benefits of hypnosis, NLP, ET, EMDR, growth mindset, mindfulness, and more, to help you enter an optimal mindset for your upcoming test. Using scientifically-proven, state of the art methods, this coaching results in improved:
Retention and Recall
Focus and Cocentration
Compsure and Calm
Confidence
Test Scores and Grades
And these are skills you will use in life!
How the Process Works:
The shifts that occur through coaching are fairly immediate. Our full coaching program for students caps at 5 hours. That's all you'll need!
The first step is to have a free 15-minute phone consultation for us to get acquainted and see if I am a good fit for what you are seeking. We'll then take inventory of your expressions of stress and anxiety.
Session 1: 90 – 120-minute customized session to 'fire your inner critic,' learn progressive relaxation techniques, identify moments of peak performance, and apply these to initiate change. We address your individual triggers and symptoms, and then teach you skills to respond different to these at a cellular level. You receive a 70-minute audio for relaxation and focus, as well as additional recordings of other exercises to do on your own, if applicable.
Sessions 2 – 4: These sessions address additional issues which come up around your studying and performance, including eliminating panic attacks during your exam.
I draw from a variety of holistic and mindful tools including hypnosis, NLP, EFT, EMDR, Mindfulness, Sound Therapy, and Visualizaiton. Additional resources and ongoing support are available.
Through each session, you learn ways to eliminate distraction and noise, enter a state of flow, and engage with your task with the most presence and calm.
You can expect your anxiety and stress to be greatly reduced or eliminated completely. You borrow the benefits of these techniques to witness positive changes in feeling confident, calm, and focused in subsequent tests, interviews and other experiences you find stressful.
Interiew Support
Whether you're preparing to speak to an admissions person for middle school, high school, or college, or interviewing a for a job, Full Potential skills help draw out your inner superstar so you are able to shine. In situations when you feel judged, you can rise to the occasion and show your best self.
Through our 2-session interview support protocol you learn ways to show up, stay present, and wow your interviewer.
Premier Tests Preparation and Private Tutoring
Each student masters content, learns best methods in test-taking strategy, eliminates anxiety, increases confidence, and scores his or her best.
We are the only education company to fuse academic and standardized test preparation with mindful mental enhancement techniques to optimize test-taking potential. We are to students what sports psychologists and trainers are to high performing athletes.
Yoga for the Mind
Does test-taking you sweat? Does you mind wander? Do you want to do better?
We can help. Lower your Test Stress, Improve your Focus and Enhace Performance!