CTP Team – Educators, Tutors and Coaches
Whether you're struggling with specific test content, best methods in test taking strategy, or cannot shake anxiety or enter an optimal mindset, CTP's private tutoring, Full Potential coaching, workshops, and education products can help you meet your score goals.
By enrolling in our one-to-one tutoring program, you will:
Receive a personalized learning program customized to address your strengths and weaknesses
Gain full access to our expert tutors and experienced staff anytime, anywhere 

—

 we'll even come to you
Learn the core principles of the Full Potential Method, our exclusive and evidenced-based methods necessary to perform your best on test-day
Whether you want a highly structured program or for us to be available to go over "Official Guide" questions, we will adapt to your needs.
To receive an evaluation on your performance, call us at 6

4

6-290-7440.
Some of CTP's Amazing Tutors: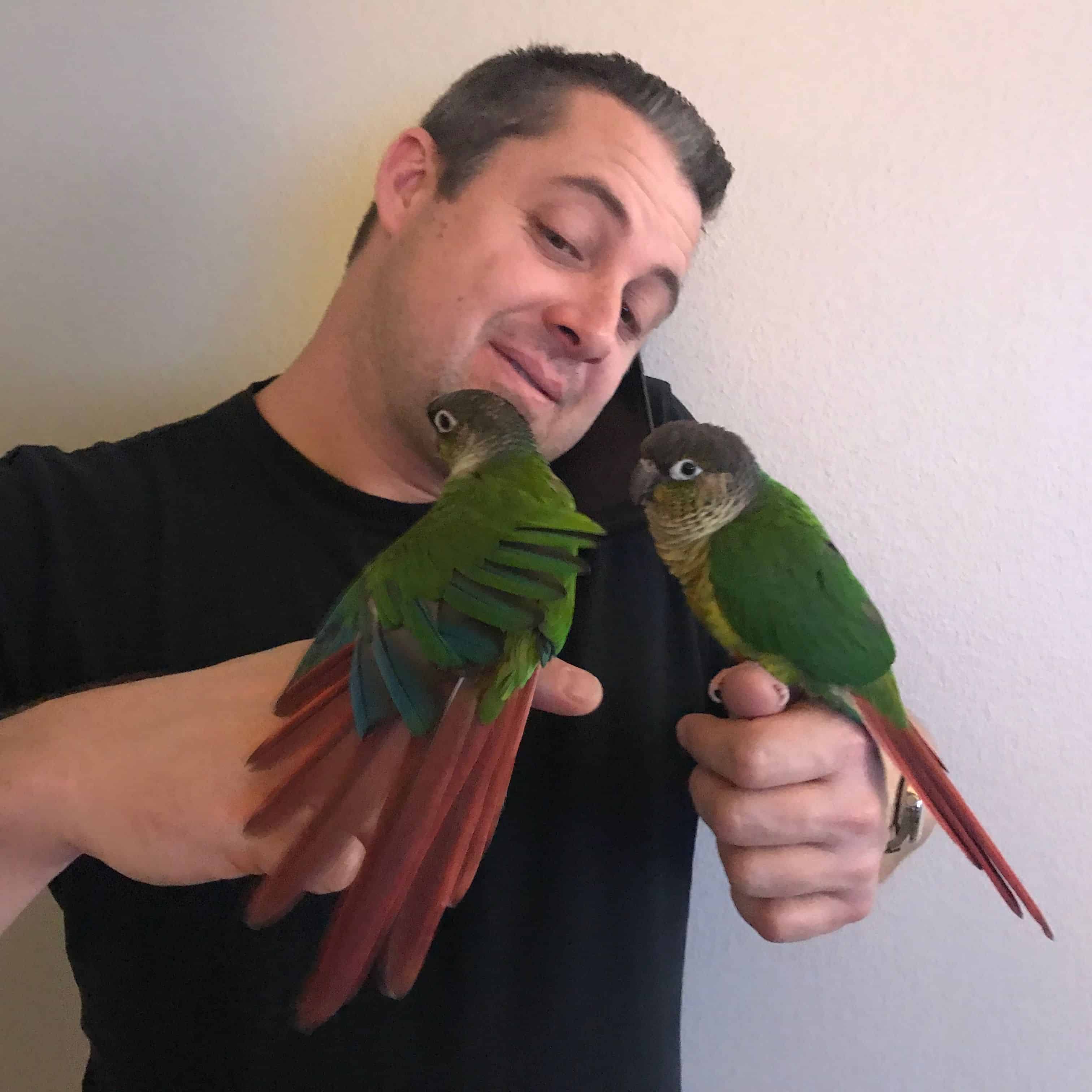 Aaron has over a decade of experience in helping students achieve their personal best on standardized tests and school work. His educational specialties include ISEE, SSAT, SAT, SAT II, ACT, GRE, GMAT, GRE prep, and academic tutoring. He is an alumnus of Cal Poly, where he received a degree in Communications. Currently, Aaron is working as a Quality Manager for a Tech Start-Up. His interests include slow-cooking meat, traveling to strange and unique places, history, and the arts. He has lived in the Bay area for over 5 years and takes great pride and pleasure helping students achieve their personal best.
Adam 
has over a decade of experience in helping students achieve their personal best on standardized tests. His educational specialties include SAT, ACT, GRE, SSAT and ISEE prep. He is an alumnus of the University of Maryland, where he received a degree in Political Science. He has also worked as a research assistant for the Johns Hopkins School of Public Health. His interests include bicycling, traveling, geography, and history, and he has lived in Maryland, Seattle, and most recently New York City.
Bara is the CEO and founder of City Test Prep and is the head coach who has pioneered holistic and mindful methods to help students improve their mindset while studying for and taking high stakes tests. She founded Test Prep Jerusalem in 1998, Test Prep New York in 2000, and Test Prep San Francisco in 2011. She has been teaching and preparing students for high stakes tests since 1998, and as such is a 20+-year veteran of the test-prep business, and a former instructor for The Princeton Review. She created the Full Potential™ Coaching System and FP Audio series, is co-author of the GMAT Sentence Correction Intensive (published by Nova Press) and GMAT Quant Intensive (upcoming to be published by Nova Press), and author for the Full Potential GMAT Manual. She received an MA in Art History from the University of Michigan, and an MA in Education from The Jewish Theological Seminary, where her Master's Thesis focused on Creativity and Spirituality in Education. She is certified in hypnosis, Integrated Life Coaching, counseling (Interchange), Neuro-linguistic programming, Reiki, and will be ordained a Kohenet (summer 2018). Her test prep and mindful test taking expertise has been featured in several magazines, including Cosmogirl, Next Step, and Positive Thinking.
Bara has appeared on the radio, including programs on National Public Radio (NPR), and on television, on CBS Bay Sunday and Boston's KGH. She has been featured as a mindful test taking and preparation expert on CNN/Fortune Magazine, Women's World, CosmoGirl!, Jewish Forward, Wall Street Journal, the J, and elsewhere. She regularly presents at local high schools and colleges, in the metro New York area and the San Francisco Bay Area, as well as on panels at MIT and NYU. She gives presentation at national/international conferences and through webinars for various organizations, including but not limited to, the Independent Educational Consultants Association (IECA), Educational Therapists Association (ETA), the Association of International Graduate Admissions Consultants (AIGAC), the Higher Educational Consultants Association (HECA), and National Guild of Hypnotists. She also gives several webinars a year for leading organizations supporting students headed to college and business school, such as Forte Foundation, Accepted.com, College360, and others.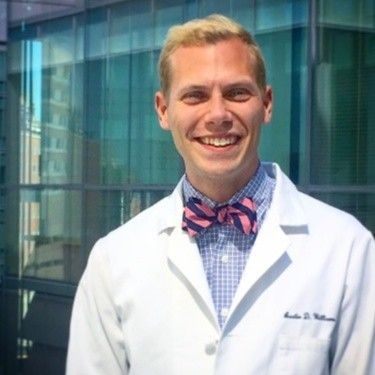 Austin
is a surgical resident who has had many years of experience in MCAT and USMLE teaching, tutoring, and content development. He graduated with honors from Franklin & Marshall College in 2007 where he studied Biochemistry and Molecular Biology. He spent the next two years teaching high school chemistry in North Philadelphia as a Teach For America Corps Member. During this time, he also earned his Masters of Science in Education at the Graduate School of Education at the University of Pennsylvania, was awarded the Lindback Distinguished Teaching Award from the School District of Philadelphia, and was named one of the Best High School Teachers in Pennsylvania. Austin then went on to obtain his medical degree from Drexel University College of Medicine. During medical school, he continued with his interest in education by tutoring and teaching MCAT content for several well-known large test prep companies and tutoring underclass medical students in all courses and in USMLE preparation. Austin is currently completing his general surgery internship at the Hospital of the University of Pennsylvania. He continues to help students preparing for the MCAT and the USMLE as a tutor, and as an author and editor of several subscription question banks for the MCAT and USMLE, visit paintxservices.com. He scored in the top percentiles for the MCAT and all three steps, and he teaches and tutors all subjects on the MCAT and USMLE for CTP.
Bob
 has been taking and excelling at standardized tests for a long time. He's also taught and tutored ACT, SAT, SATII, GRE, and GMAT for over 20 years. In addition to standardized test preparation, he has been a visiting professor in mathematics at the Cooper Union School of Engineering where he teaches courses ranging from vector calculus to general relativity. Bob has worked as a financial consultant at JPMorgan Chase and Fannie Mae, where he developed bond and options models and provided general training for the staff. He also has developed a course in financial engineering, which he teaches to financial professionals. Bob's formal training is in mathematics and he studied number theory at the Courant Institute of Mathematical Sciences. His current field of interest is arithmetic algebraic geometry.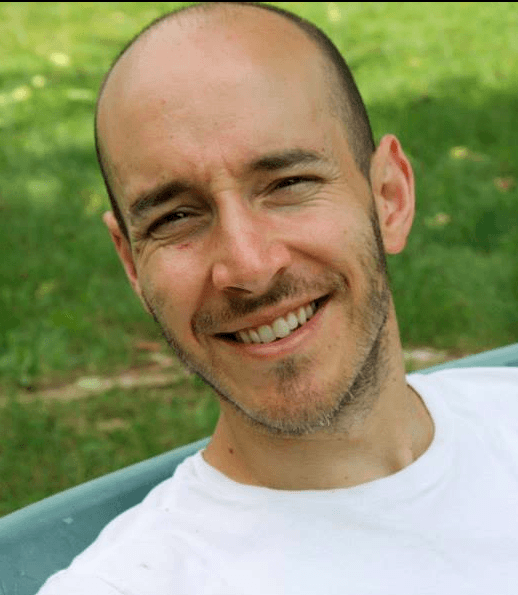 Cole graduated from Berkeley High, earned a BA in English and Creative Writing at Columbia University, and then returned to the Bay Area to teach high-school English.  After eight years working 1-on-150 (and loving it), Cole transitioned to 1-on-1 tutoring.  Along the way, he earned an MA in Literature and wrote two young-adult novels.  He is a lifelong athlete, an avid reader and writer, a true scholar of the personal essay, and a fierce board gamer (especially when matched against his wife).  Cole tutors all subjects of the ACT/SAT, as well as Algebra I & II, Geometry, English, and History.  He is also a fantastic writing coach and has workeds with current students on their essay work.  Cole meets with students in the East.
Huck has over 25 years of experience as a teacher, tutor, and trainer for private students, at the university and college levels, within the corporate world, and in an agency setting. He holds a B.A. in English, an MBA, a J.D., and an LL.M. He is an attorney, with two law degrees earned at Duke. Huck tutors all sections of the PSAT, SAT, ACT, SSAT, LSAT, MBE, GMAT, GRE, and the BAR Exam, as well as many high school, college, and graduate school courses. He helps students achieve their goals both in person and by Skype, for which he uses an online whiteboard and a Huion pen tablet so that students can easily see what he writes. His experience spans from teaching grade school children, learners of English as a Second Language, to students with special needs (anxiety disorder, dyslexia, ADHD, Asperger's, Parkinson's, Tourette's, OCD, depression, executive dysfunction, memory difficulties, and others). Huck adjusts his teaching method to meet student needs and is able to demonstrate how to attack a topic from more than one angle. He will draw from various tutoring methods and has also developed a number of effective techniques not found elsewhere. He is available to students between sessions and is motivated to see you succeed. Huck consistently guides and inspires students to achieve their personal best and to reach their goals.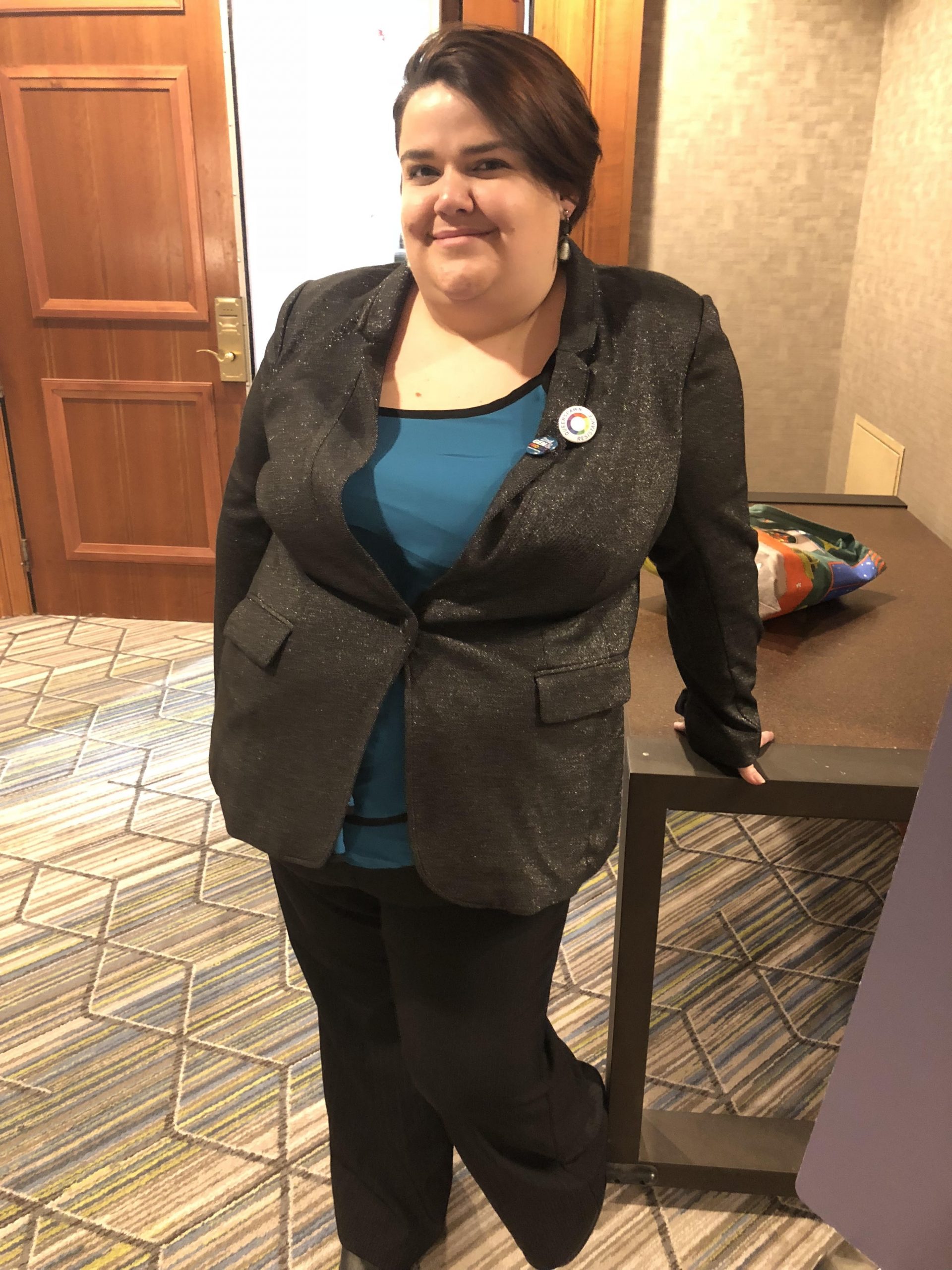 Jamie is an artist, educator, and activist. Jamie has been teaching and private tutoring since 2013, but her work with youth and teens goes back much further. She has been creating and facilitating programming to help youth develop leadership skills and foster community since high school. Jamie graduated from New York University in 2010, with a focus on theater, design, and fine art.  She strives to bring this creativity to the classroom and to integrate it into her private lessons. By making strong connections and meeting students at their own unique levels, Jamie seeks to build confidence and empower her students as she teaches. With a broad base of knowledge, she teaches elementary schools students all the way up to high school students taking college and graduate school entry exams. This includes Common Core, ELA, SHSAT, SSAT, ISEE, Regents Exams, SAT, ACT, GRE and GMAT, in addition to homework help and general tutoring
Jennifer
As a graduate with departmental and institutional honors from Bucknell University, Jennifer double majored in Philosophy and Psychology. The former strengthened her ability to explain difficult concepts, while the latter allowed her to access laboratories with capuchins, as well as rats. While completing her Masters in Forensic Psychology and Counseling, she was a TA for undergraduate research and statistics courses, as well as a private tutor. After a year away from studies, she completed a pre-med degree in Biochemistry.

After mastering many new learning techniques required for the various courses Jennifer completed, she found that with an understanding of her learning style she was able to excel at any subject in which she put forth effort. This discovery is what led to her passion for teaching and tutoring. It was in graduate school that she also began student teaching, and was able to realize how much her insights were able to empower other students. Most importantly, as each student is unique, so too are her lessons. Jennifer tailors each lesson towards the individual student, from her examples to the teaching methods employed. Her love for learning continues, as she completes new college courses each year. She also routinely takes standardized tests to gain alternative strategies on how to solve questions. She teaches a variety of standardized tests tests and her unique mix of preparation, customization, and improvisation allow for her to be an extremely successful tutor who is ready to enable each student to surpass his or her goals.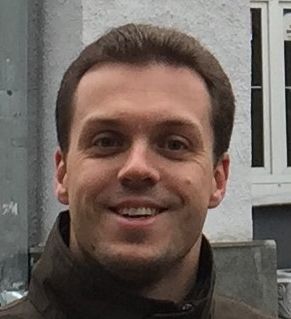 Kirill
 has tutored GMAT since 2010. He helps his students master test topics by understanding the principles behind them to gain the knowledge, skills, and flexibility necessary to successfully tackle questions of all types and difficulties. He has taught students at all skill levels – from test takers looking to gain more than a hundred points from a score in the 500s or below, to those trying to move from an already strong score to an outstanding one. Kirill scored in the 99th percentile on the GMAT and every other standardized test he has taken. He holds an MBA from Georgetown.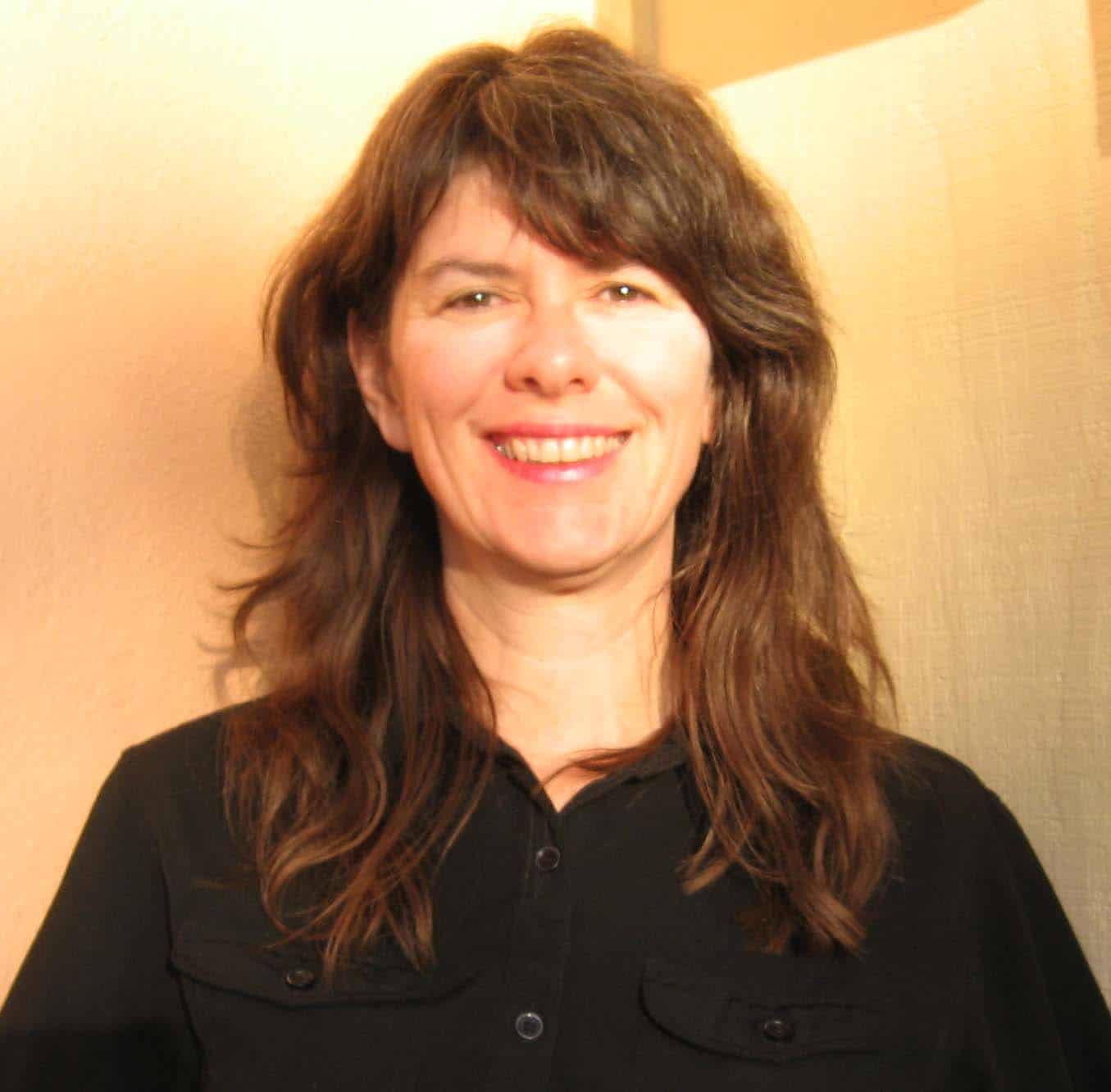 Karen was identified as a brainiac when she began playing chess when others were playing with Barbie Dolls. She earned her Ph.D. in Linguistics from the University of San Diego and has taught as a Linguistics professor for 9 years at, among other places, the University of Michigan. She has published 1 book and numerous articles on English grammar (her area of specialization), taught and wrote test materials for Stanley Kaplan, and has tutored people on all verbal sections of the high school, college and business, law, medical school admissions tests (SAT, ACT, GMAT, GRE, LSAT, MCAT CARS) for over 20 years, including both American native speakers and non-native speakers from Japan, Korea, Venezuela, and many other countries. A dedicated and resourceful teacher, Karen is City Test Prep's head verbal expert, co-author of our Full Potential GMAT Sentence Correction Intensive Manual, and the developer of our MCAT CARS section course. This course is excellent preparation for native English speakers and is absolutely indispensable for non-native speakers, who often find that the one-size-fits-all classes at other schools don't address their needs. She also teaches her revolutionary method of accent reduction to our non-native English-speaking clients. She works with clients in person in Boston as well remotely.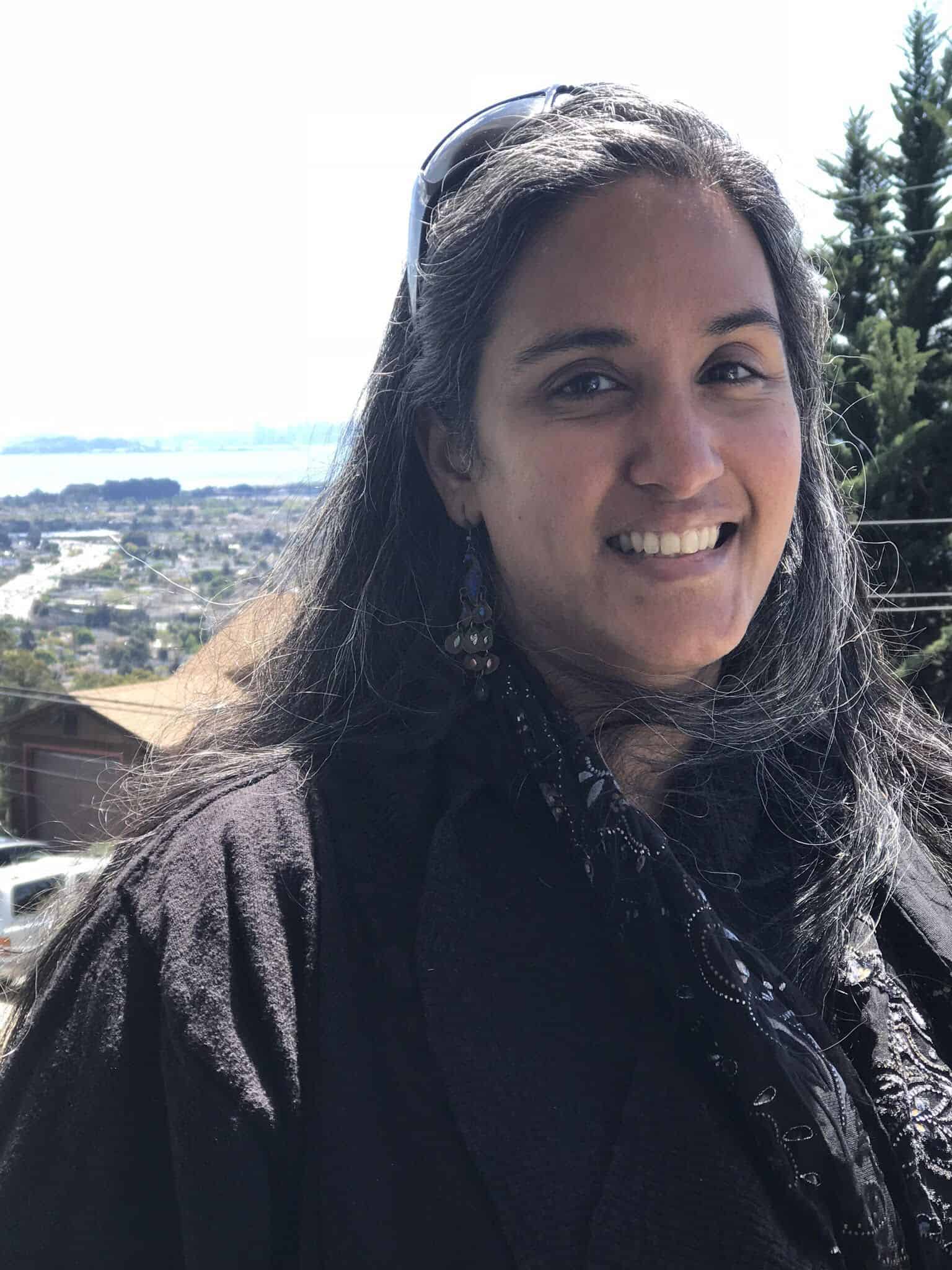 Nalani is a Bay Area native with a variety of skills that make her a great tutor.  She is warm, knowledgeable, and has the capacity to understand and adapt teaching content and ideas to each individual's' unique learning style.  She effectively harnesses the unique ways people make sense of and are confused by difficult subjects, and works within their optimal way of learning to help them better assimilate and learn new and complicated material. She graduated from Stanford University with a B.S. in Chemical Engineering and Biological Sciences. She augmented her studies with a Master's in Counseling Psychology from John F. Kennedy University, and is an Associate Marriage and Family Therapist (MFT) who is trained in, and uses, EMDR in clinical practice. Nalini understands that no single approach to learning content and test -taking fits every person equally. She has extensive experience tutoring and supporting people at all different stages of their academic development and who are struggling academically and emotionally with test taking.
She teaches Geometry, Algebra I and II, Trigonometry, AB and BC Calculus, the CSET Mathematics tests Subtest I, II, and III, AP Physics, AP Chemistry, plus a host of admissions tests, including but not limited to the SSAT, HSPT, COOP, ISEE, PSAT, SAT, ACT, and GRE. Nalini is fluent In Spanish and Portuguese.
Neil graduated summa cum laude from Rutgers University, where he received his degree in Genetics. During college, he led review sessions in Organic Chemistry and tutored English, Chemistry, and MCAT. He then went to medical school at the University of Virginia, where he achieved a score of 273 on Step 1 and 272 on Step 2. During his 4th year of medical school, he spent time as teaching assistant for the first-year course in gastroenterology. He then went on pursue residency in Internal Medicine at NYP-Weill Cornell Medical Center, where he is currently a third-year resident. As a resident, he has continued to tutor extensively for Step 1 and Step 2 as well as for the NBME clinical shelf exams. He is excited to help other students improve their scores on the USMLE exams.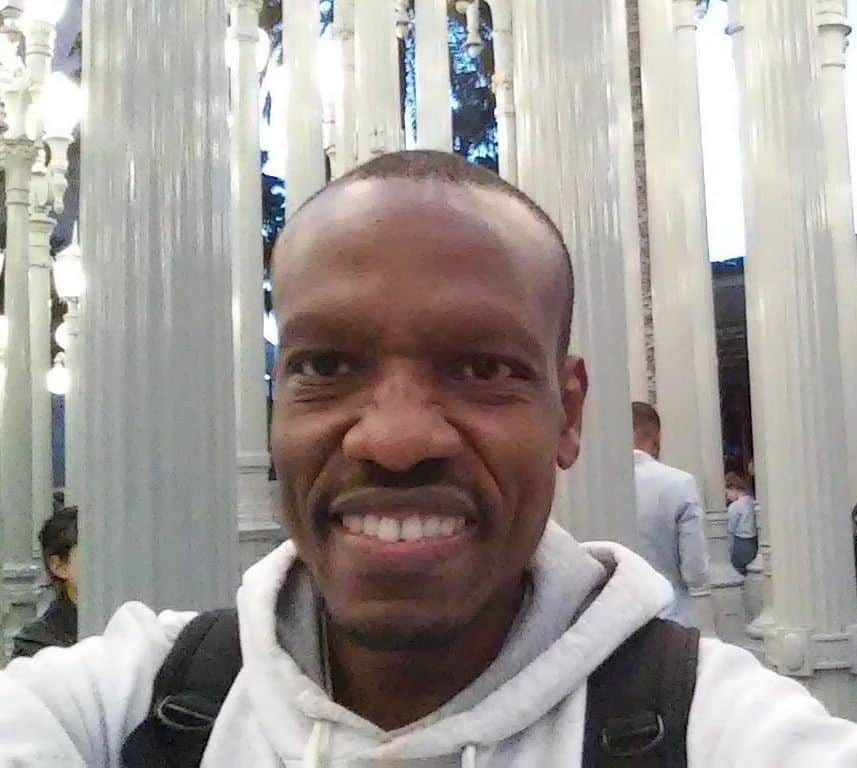 Paul's
background is in math and architecture. He is a seasoned tutor who received the Don Leiffer Award for Excellence in Math at West Los Angeles College. He has worked as a math, physics, and test prep tutor with the NASA Scholars Program in Los Angeles, and has tutored high school, college, and graduate school students. He teaches and coaches several topics, including statistics, SPSS data analysis, and dissertation writing. He tutors many subjects, among them several high-stakes tests, including but not limited to the ACT, SAT, GRE, and GMAT.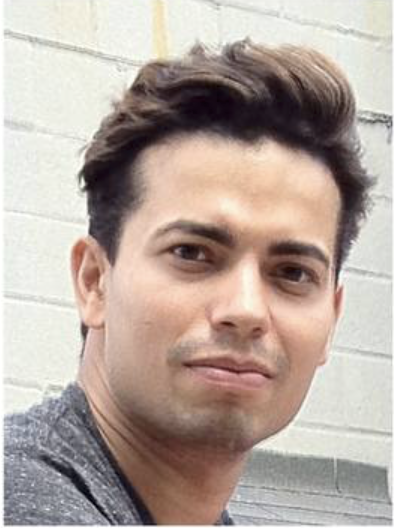 Sameer
Sameer was born and raised in India and studied Molecular Genetics and Stem Cell Biology at Michigan State University and Harvard University. From 2010-2014, he taught classes, conducted lab sessions, graded homework/labs/exams, and organized exams for a range of undergraduate courses at Harvard University. A former Harvard Teaching Fellow, Sameer tutors high school and college students in all levels of Mathematics (Algebra, Calculus, Differential Equations, Probability and Statistics, Mathematical Modeling), Physics (Mechanics, Electro-magnetics), Chemistry (Physical, Organic), Chemical and Life Science, Engineering Sciences (Electronics, Electrical Molecular and Cellular Biology), and Genetics, as well as all math/science sections on standardized tests (SSAT, SAT I, SAT II, ACT, GRE, GMAT, MCAT). Sameer's strength is helping students understand conceptual and practical aspects, as well as developing analytical skills. His students develop problem-solving skills and an independent understanding of the subject material, and their progress is quantifiable.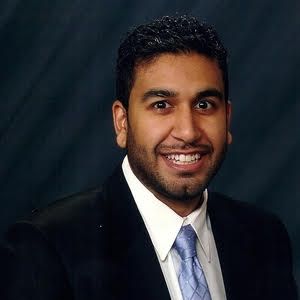 Saras has over 15 years of tutoring experience, including 4 years as a full-time summer high school teacher for a program designed to help gifted students obtain college scholarships. Additionally, he has guided multiple pre-med college students successfully into US medical school acceptances through both interview and MCAT prep. He individualizes tutoring based on the specific needs of each student, and works hard to develop a fantastic rapport with every one of his students. He also integrates appropriate online resources into tutoring sessions to maximize learning strategies.
Saras is a board certified Internal Medicine physician currently completing an advanced gastroenterology fellowship in southern Florida. After graduating from the University of Virginia with a degree in Biochemistry, Saras went on to earn his degree in medicine from Touro University in northern California. He has an extensive tutoring background with a focus on exam prep for the PSAT, SAT, ACT, MCAT, GMAT, USMLE Step I, USMLE Step II, USMLE Step III, and USMLE CS.