Prepare for the Series 7 Exam with City Test Prep
We provide live, online Series 7 tutoring
to students through online conferencing
and teach in person in select cities as well
In-person or Online / Live 1-on-1. We have a successful track record helping students score into the top percentile even after working with other test prep companies.

Whether you're looking for academic tutoring, standardized test prep, or help passing the medical boards

City Test Prep helps you earn the scores you need to succeed.

City Test Prep is the umbrella company for Test Prep New York and Test Prep San Francisco.
Maximize Your Score, Minimize Your Stress
Live, One-on-One Premier Tutoring
Nationwide Individualized Test Prep and High Performance Coaching
Contact Us – Let Us Help You
Fill out the form or call us at 646-290-7440
We will connect you with the very best tutors for your admissions test or board exam.
We have tutors nationwide ready to help you!
Prepare for the Series 7 Exam with City Test Prep
Passing the Series 7 exam, also known as the General Securities Representative Exam (GSRE), is a financial test for registered representatives and is administered by FINRA or the Financial Industry Regulatory Authority. In the United States, qualifying candidates that are sponsored by a FINRA firm, take the Series 7 exam by by filing a Uniform Application for Security Industry Registration or Transfer (Form U4). Stockbrokers take this exam in the United States to get a license to trade.
The Series 7 exam is a requisite for stockbrokers in the United States. It is also required for individuals who are:

– looking to become securities industry professionals, MSRB representatives or principals
– seeking to become licensed by a state regulator to work with investors in that state
required by a state regulator or by an approved regulatory authority to take an exam

applying for NFA membership or as an Associated Person of an NFA member
The Series & exam measures your knowledge in performing critical functions of a general securities representative, such as the sales of corporate securities, municipal securities, investment company securities, variable annuities, direct participation programs, options and government securities.
At City Test Prep, we can assist you in preparing for the Series 7 exam. Scoring well on the Series 7 exam requires rigorous and thorough Series 7 test prep. At City Test Prep, we guide financial professionals to high performance and to perform better and exceed their own expectations.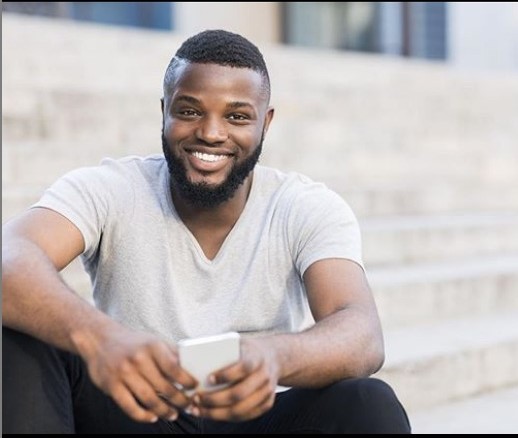 From the first moment I contacted her, Bara was great. She responded immediately to my inquiry and had me doing practice tests before any other tutors even responded to me. During the course of my review, Bara was always available to answer questions, and she was very accommodating when scheduling my one-on-one review sessions. She has access to seemingly unlimited study materials and we focused on exactly what I needed to improve. By the time I took my test, I was confident and relaxed, which was a significant change from the first time I took the test after studying with Kaplan materials. The results were also significantly better. Thank you, Bara.
Keirn O.
Our Approach at City Test Prep
Doing your best on a standardized test requires knowledge of the subject, what's expected of you and confidence in your own ability to take the exam at the test center. In general, our approach for improving your Series 7 score requires mastery and organization of content, practical strategies necessary for mastering each subject area, and relaxation techniques to ensure you feel confident and perform at your best.
Our tutors work one-to-one with students to develop the inner resources and tools for test-taking success.
"We are to students what sports psychologists and trainers are to high performing athletes."
Reduce Test Anxiety, Think Clearly, and Perform at Your Best on the Series 7
Test-taking often invokes anxiety and even panic in students because of pressures they face. At City Test Prep, we aim to minimize your test anxiety through practical tips and training that we provide to help you concentrate, retain and recall information more easily, and to relax and think clearly and calmly during your test for optimal performance. We use specific mindful mental enhancement techniques to optimize test-taking potential. 

Our Tutors
Successful tutoring requires academic abilities, empathy and the ability to communicate effectively. Our tutors are experienced working with students and have performed in the top percentiles of standardized tests. Our Series 7 tutors are financial professionals passionate about the subjects they teach, patient with students, and work carefully to help you achieve your individual goals. They are optimally positioned to help you do your best with the current knowledge of the test and track record helping others achieve excellent results.
We provide live, online standardized tutoring to students worldwide. Learn more about City Test Prep [link to about page]
Maximize Your Scores, Minimize Your Stress
More on the Series 7
Learn more at FINRA.org. Till October 2018, Series 7 exam consists of 250 multiple-choice questions and requires 72% to pass the exam. The exam is also 6 hours (360 minutes) long. After October 2018, the newer version is pared down to 125 multiple-choice questions over 225 minutes and requires completion of the SIE (Securities Industry Essentials) exam prior to test taking.
Optimize Your Test-Taking Performance with City Test Prep
We can help you mentally prepare for your Series 7 exam, master core content and assist you in any area you need guidance, teaching or support. Sit down to take your Series 7 test, relaxed, confident, and prepared. Perform at your best!
Premier Test Preparation and Private Tutoring
Each student masters content, learns best methods in test-taking strategy, eliminates anxiety, increases confidence, and scores his or her best.
We are the only education company to fuse academic and standardized test preparation with mindful mental enhancement techniques to optimize test-taking potential. We are to students what sports psychologists and trainers are to high performing athletes.
Yoga for the Mind
Does test-taking make you sweat? Does your mind wander? Do you want to do better? Is your mantra that you "never do well on standardized tests?" We can help. Lower your Test Stress, Improve your Focus, Enhance Performance, and Score your Best!